Altajsk Waruk
(Anthares)


Born 9 November 1992 from:
I

TALIAN CHAMPION
INTERNATIONAL CHAMPION
SOCIAL CHAMPION


QUASAR DEL CORNO BIANCO


NEVE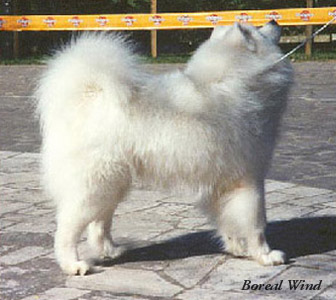 HIPS A (0/0)
EYES EXAMINED AND CLEAR


He has been my first samoyed,
all begins from him.
His affection, his sweetness and sympathy has
pushed me to living
this splendid adventure.

From him begins Boreal Wind.